Shop FLB Merch and Beer
PROOF OF VACCINATION REQUIRED FOR INDOOR SEATING - OUTDOOR SEATING IS HEATED.
Current Taproom hours:
2PM-12AM | MON-THUR
12PM-12AM | FRI-SUN

Home Delivery: 12-3pm | THURSDAYS

We have bar seating as well as indoor and outdoor seating. Our patio is covered and heated. All seating is first come, first serve.

Proof of vaccination (photo/electronic version or paper copy) is now required for beer consumption indoors. Masks are also required when not seated regardless of vaccination status. Children under the age of 12 are allowed, but they must wear a mask.

Thank you for helping us stay healthy and thanks for your support!

BUY A GIFT CARD NOW FOR GOOD TIMES LATER!
https://tiny.cc/FLBGIFTCARD


HELP RAISE THE TENT!
After years of planning, Rainer Valley Food Bank (RVFB) has acquired a new building that will transform its ability to serve the growing demands of communities. While renovations take place, RVFB will continue providing meals with a dignified, temporary outdoor space - but they need a tent! This beer supports just that. $2 FROM EVERY PINT WILL BE USED TO PURCHASE A TENT FOR THE NEW RVFB INTERIM SPACE. RVFBrew # 7 Pale Ale (4.8% | 39 IBUs) is brewed with Idaho 7 & Citra hops plus a boil addition of bitter orange peel. This beer is bursting with citrusry aromas. It's a feel good beer. It pays homage to the people and places of Rainier Valley and the #7 Metro Bus that connects and transports the South Seattle communityand is a lifeline for so many.
Flying Lion Events
Monday Night Run Club
Meet at Flying Lion Brewing every Monday at 6pm for a 5 mile run (there is also a 5k option) at whatever pace you fancy. The course was designed to resemble the profile of FLB's logo. Enjoy the lion's nose/mane through area parks and climb "The Wing" back to the neighborhood streets.
Co-sponsored by FLB and the Seattle Running Club.
Thursday Night Trivia
Questions start at 8pm every week with themes of current events, a little history, a music round, some pretty pictures, and other surprises. $3/person, teams up to 6 people, cash and beer prizes! Bring your dream-team or find one here!
POSTPONED UNTIL FURTHER NOTICE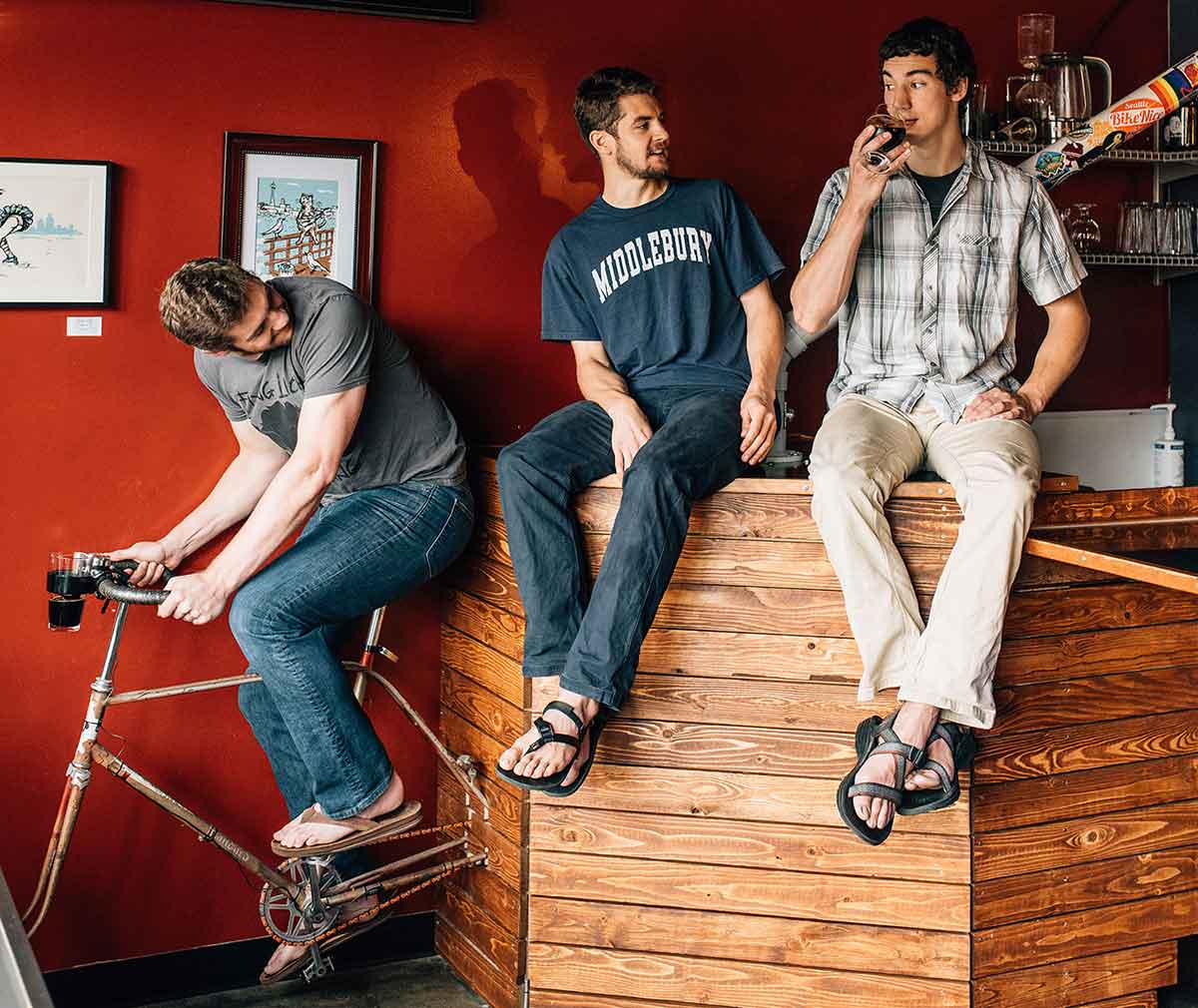 Special Events
WA Pint Days
Date: Thursday, December 2, 2021 - Saturday, December 4, 2021|12:00AM - 12:00AM
Location: Flying Lion Brewery
TAPROOM SPECIAL - Pick up a limited edition full art pint glass for only $4 with the purchase of any 4-pack! Click on the link below to see the artwork!

BEER LOVERS! Washington Pint Days is coming back! On December 2nd-4th breweries across the state will celebrate Washington Pint Days. All you have to do is go drink beer and bring home a cool new pint glass or two, or more. The glasses are exclusively available at participating breweries. Once the glasses are gone, they're gone.

This custom glassware is a 16 oz. Libbey Willi Becher pint featuring "Experience WA Beer" themed graphics created by Blindtiger Design, a local creative, strategy, and marketing agency specializing in the unique needs of the craft beverage industry. Blindtiger Design is a creative partner for many of the brewery brands you recognize.

The goals of WA Pint Days are to encourage beer enthusiasts to get out and visit Washington craft brewery taprooms, and raise money to support our Guild.

In partnership with WA Brewers Guild member breweries and Grandstand, $1 from every glass will be donated to the WBG. WA Brewers Guild, is a grassroots organization that fosters a sense of community among the state's breweries and also does the increasingly critical work of representing the brewing industry's interest in Olympia. Additionally, our guild has been extremely active providing advocacy and education for WA breweries during the COVID-19 crisis.

So, bundle up and visit your local Washington craft brewery to celebrate WA Pint Days!
8th Annual Dark Beer Fest
Date: Friday, December 17, 2021 - Sunday, December 19, 2021|10:00AM - 11:59PM
Location: Flying Lion Brewery
During the darkest time of year...comes a celebration with the darkest of beers. Flying Lion Brewing invites you to share in our love of dark beers at the 8th Annual Dark Beer Fest, taking place at the brewery, Friday, December 17th through Sunday, December 19th.

BACK THIS YEAR! - We will be collaborating a special dark beer again - this year with friends at The Good Society Brewery.
BACK BY POPULAR DEMAND! - Brownrigg Hard Cider is crafting up another dark cider exclusively for this event!

Follow the Facebook Event Page for beer lists, COVID updates, etc.

Dark Beer Fest started at Flying Lion Brewing in 2014. We've grown from our modest 6-beer list to a full 30+ beer, all weekend event complete with cellared favorites, special releases, and plenty of limited availability brews. We're talking all dark beer, all 3 days. If you haven't been, you're missing out. We plot and plan all year long so mark your calendars - we think the only reason you should travel in December is if you're coming here!